Rockbreaker Steel Tools – breaking rocks is our business.
The ONLY manufacturer of breaker steels in Scotland. We are the ONLY dedicated manufacturer of Hydraulic Steel Breaker tools in the UK with over 65 years' in-house experience. With the capability to manufacture a complete range of tools from 50mm diameter by 300mm long and 230mm diameter by 1800mm long for various types of hammers, we pride ourselves in using only the finest, top quality steel, all UK sourced steel. Not only are we particular when it comes to producing a high quality, high-performance product which we believe is second to none, Rockbreaker Steel Tools only manufacture and heat treat at our own premises here in Caldervale Business Park, Dunrobin Road, Airdrie ML6 8LS. We do not sub-contract or purchase tools from any other source to resell.
We manufacture hydraulic steel breakers for various industries for civil engineering, rock breaking, excavation and mining. If you have a tough job in granite we have the tool for you. Rockbreaker Steel Tools can manufacture tools for all types of hammers, for example – Atlas Copco, Montabert, Soosan, Toku, Indeco, Rammer, JCB Hammer Master, Krupp, Socomec and Furukawa and many others. With over three thousand variations available. So why is it important to us to produce Rockbreaker Steel Tools which are respected and renowned throughout the world from the United States and Canada, Portugal, Greece and Germany to Algiers. It's important to understand the history of Rockbreaker Steel Tools, part of Furnace Inductions Heat Treatment Ltd., which started trading in January 2013 when Caldervale Forge went into Administration in December 2012.
The Caldervale site once housed an old shovel making plant from the early 1900s, run by Caldervale Forge, which is now located at Summerlee Heritage Museum in Coatbridge. Caldervale Tool Company, which specialised in quarry rock drills, formed a separate company Induction Heat Treatment Services Ltd. In January 2013 Jim and Karen Kirkwood, from Airdrie, purchased the company and formed Furnace & Induction Heat Treatment Ltd. They made significant investment in new processes and machinery, utilising the existing skilled workforce, stabilising the business and securing jobs.
Karen and Jim have more than 20 years' experience in the engineering industry. Karen, who comes from a finance background and has extensive experience in the engineering business, said: "It is very important to us to have a local workforce and keep people and investment in the Airdrie area. We try to do business with local firms as much as possible. "When the business came up for sale we saw a future and investment opportunity and plan to create new jobs in the future. Utilising our experience in the oil and gas industry combined with a good knowledge of the machine tool industry. We have been able to move the business to another level. "We are very proud of our Scottish workforce and the fact that we are the only dedicated manufacturer of Hydraulic Steel Breaker Tools in the UK with over 65 years' in-house experience." And we are not stopping there. Our innovative expansion plans will reach to the far corners of the globe so we can take Rockbreaker Steel Tools into new markets like Saudi Arabia and Australia.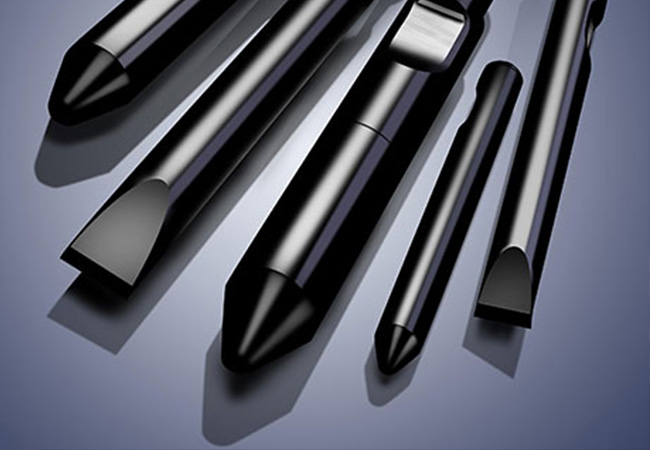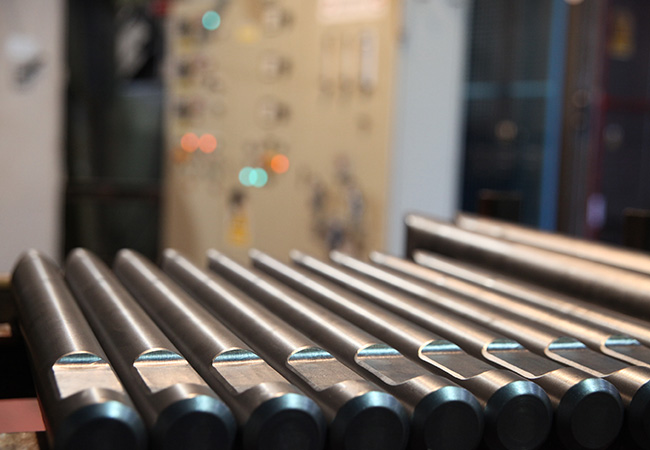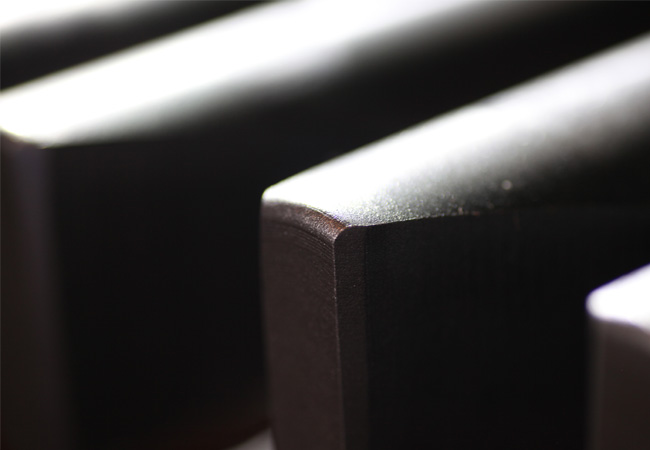 Rockbreaker Steel Tools – breaking rocks is our business.